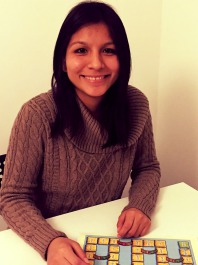 Angela
¡Hola! My name is Angela.
I was born and raised in Lima, Peru but I moved to the United States six years ago. Currently, I'm living in London and I'm studying an M.A. in Teaching English to Speakers of Other Languages.
I have a CELTA teaching qualification and a B.A. in Psychological Science and I have taught English and Spanish to children and adults, individually and in groups for some years. I have worked as a private teacher/tutor, teacher assistant, English and Spanish teacher, and preschool teacher.
As a language learner myself, I can really relate to the challenges students face when learning a new language. I know it may be difficult at the beginning and sometimes we do not have enough confidence to start communicating, but practice makes the master!
¡Hasta luego!