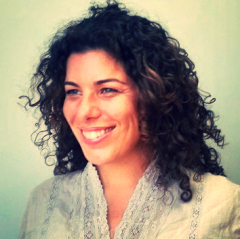 María Carmona
¡Hola!
I am Course Coordinator at Spanish House London.
While finishing my degree in Law in Madrid I had the opportunity of tutoring American students from Georgetown University during their exchange year and that's how I discovered a passion for teaching my language! I obtained my CLTA qualification and after teaching Spanish to adults in Berlin and Paris, I moved to the UK and decided to set up a unique language school.
My experience at different academies taught me that learning is best achieved in a friendly and welcoming environment rather than a cold and impersonal classroom.
I wanted to create a learning experience which took a fun approach to Spanish classes and where socializing is as important as the lesson itself. I believe we have achieved that but come and see for yourself!