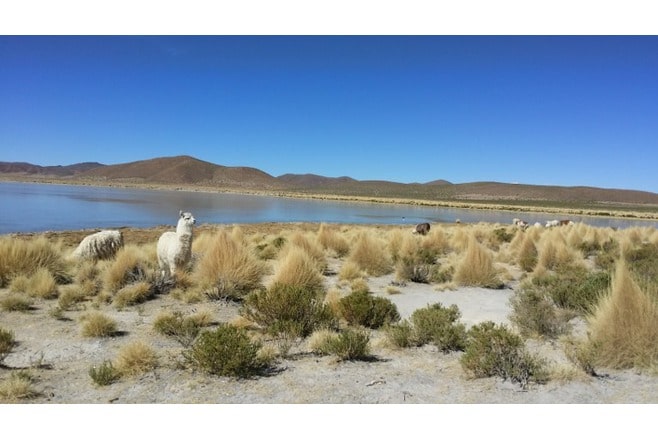 Saludos! Hi my name is Matt, o ahora, Matteo. I did a 20 month journey on land across South America. Starting with a one-way ticket to Brazil I made my slow zag-zagging way to Colombia, then a flew up to Mexico. From hitting major landmarks and traveller cliches toward personal experience that changes ones 'self'. The generosity of all interactions seemed to multiple as time went on from the locals to the fellow travellers.
My aims were casual but clear, to see and experience to people and places (claro que si- of course), importantly: while learning Spanish. No matter how 'hard-won' it was, I was determined to get it. I could easily fall into the type that says 'I'm not good at learning languages'. I kept thinking, it doesn't matter if it takes me 2 years, 5 years, or 15 years at least by then I will speak Spanish. (After all I'm going to get to those years anyway :-O ). In addition, to create; in my case to make drawings and paintings on a daily bases- almost immediately this turned into a journey painting 1 to 4 murals in almost each country visited
http://www.
themuralofmurals.com/).
WHY DID YOU CHOOSE TO TRAVEL AROUND LATIN AMERICA?
I had always wanted to travel South America, I had simply thought it would just happen automatically, as if someone else was going to sort it out and I'd get the dates in an email any day now. So, time was passing and it just wasn't happening. Only after a determined effort did the pieces fall into place. In fact, it bought me some time to plan a rough route, research the cultures from afar brewing up some of those romantic ideals of other lands on the other side of the planet, and get serious about learning Spanish. I wanted to go for what I imaged it would be like- from the ingenious markets in the high Andes to the high energy Latino spirit.
Buying a one-way ticket to another continent is a pretty unique feeling. Sounds great to say out loud and watch peoples' expressions change, but inside thinking what the hell am I doing? Can I actually do this? Do I have a plan, do I really speak enough Spanish, are they actually going to be friendly? In many circumstances the answer to all three is: no! But when there, that's alright.
I SLEPT AMONG THE WOLVES UNDER THE STARS.
I wish.
In reality I started out a little more hardcore with a tent and would alternate a few days outdoors and few in hostels. If you want to see stars at there clearest go to northern ChileSlowly but surely I stayed in hostels predominantly as I was painting murals more and more. I ended selling my tent in Pisaq Peru, I accidently quoted a really bargain price as I converted dollars not pounds to Peruvian sols, but I said to the fellow I would give him my first price as 'I'm good for my word'. He had got an advance on his pay, so ended up on a two day bender for his profits!
WHAT DID YOU DO FOR A LIVING?
I made 1 to 4 murals (paintings on walls) in most countries visited. I've been a practicing artist for a long while, I merely thought I'd make work on canvas or paper and roll it up while travelling- and maybe exhibit it later down the road. I fell into doing my first mural almost by accident- I had travelled from Rio down the Brazilian coast – Paraty, Isla do Mel, Floripa, Foz de Iguazu (waterfalls)- I was pleasantly surprised the Spanish learned was assisting me for logistical bits and pieces in Brazil. The funny thing there is that they will understand your Spanish quite well, while you won't understand a syllable of their reply! So, I was keen to enter Spanish speaking territory and had written to volunteer in the Rock hostel Buenos Aires.  I got a reply asking for me to make a painting on a wall there. So, I had a bit of time to think about it, make some sketches before showing up.
HOW MUCH MONEY DID YOU SPEND ON AVERAGE PER DAY?
£10.. No, really each day was really different, as the travellers often point out that when you stay in one place you automatically spend far less (possibly not the big cities). I really like hostels, it's the people that make it what it is- that's really different than why one would like a hotel.  I saved a lot by making murals, which turned into a bit of a cultural exchange as stayed longer I got to know the locals that worked in the background of the hostels –whom only spoke Spanish-  we slowly built trust, they grew in curiosity about me as I wasn't just passing through, it resulted in really improving my Spanish conversation. I recommend to anyone that travels with a little more time on their hands to have a project that connects them to the local people which is outside of simply seeing wonderful things.